Mercedes-Benz GLS Service Intervals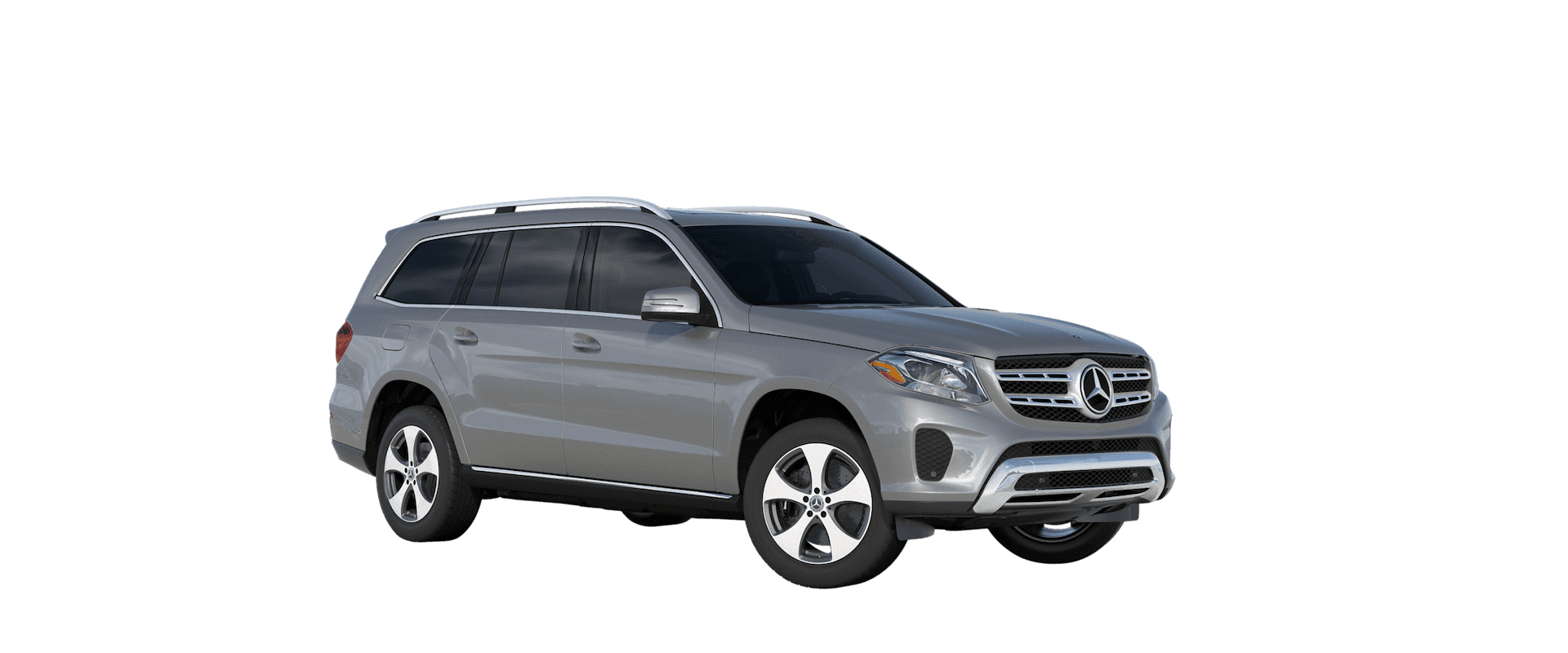 Synthetic motor oil replacement
Every 10,000 miles

Cabin dust/combination filter replacement
Every 20,000 miles

Brake fluid exchange
Every 20,000 miles

Wiper blades set

Every 10,000 miles

Spark plugs replacement

Every 50,000 miles
Engine air filter replacement

Every 50,000 miles
Every 40,000 miles (MY 2009-2014 only)
Transmission oil & filter replacement

Every 60,000 miles (MY 2015 or newer only)
Fuel filter replacement (diesel models)
Every 20,000 miles (MY 2009-2014 only)
Every 50,000 miles (MY 2015 or newer only)

Mercedes-Benz Maintenance Services
With a name like Mercedes-Benz, drivers can expect nothing but the best in quality and performance from their Mercedes-Benz GLS luxury SUV. As with any vehicle, however, it's inevitable that wear and tear will happen, resulting in the need for an occasional visit to our Mercedes-Benz service center in Riverside. When this occurs, you can always count on our specially-trained technicians to get your Mercedes-Benz vehicle back in shape!
Get The Service Your Mercedes-Benz GLS Luxury SUV Deserves In Riverside
At Walter's Mercedes-Benz of Riverside, we understand car trouble is rarely convenient so we make it easy to schedule an appointment with our secure online booking form. Our service technicians are knowledgeable about our diverse lineup of Mercedes-Benz vehicles and are confident we'll offer the services you need for your vehicle. If you're not sure what type of maintenance your Mercedes-Benz GLS luxury SUV requires, we encourage you to reference the detailed service breakdown above and learn exactly when to visit our Mercedes-Benz dealer in Riverside!
Learn more about our services:
Schedule Service For Your Mercedes-Benz GLS At Walter's Mercedes-Benz of Riverside
Don't hesitate to contact our team at Walter's Mercedes-Benz of Riverside today with any questions about your vehicle's needs. Our friendly Mercedes-Benz technicians are always available to give you a hand.