Mercedes-Benz Tire Center in Riverside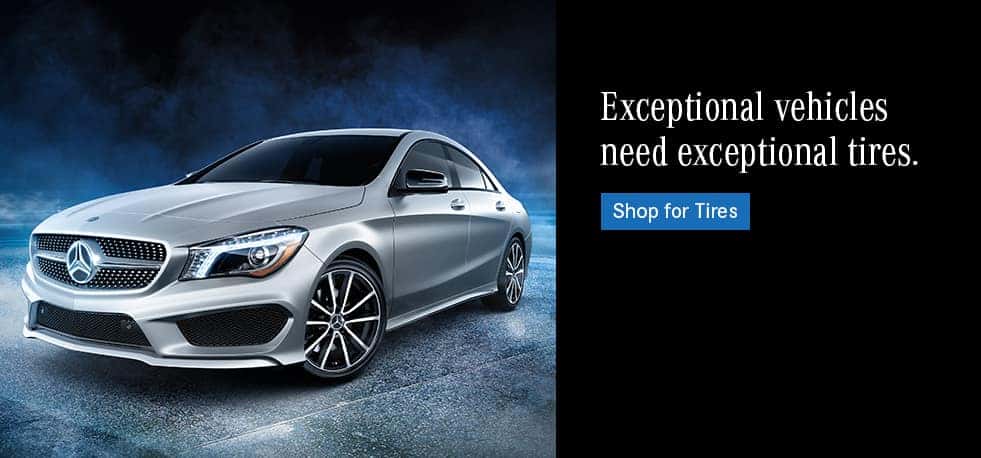 New Mercedes-Benz Tires For Sale
If you're in the market for new tires or are looking to elevate your driving experience with genuine tires and service, there's no better place than our Riverside Mercedes-Benz service center! At Walter's Mercedes-Benz of Riverside, we're dedicated to providing the very best for the auto needs of all drivers on the road which is why we have a variety of tire services including inflations, patches, rotations, a multitude of new tire options, professional installation by certified technicians, as well as practical Mercedes-Benz service offers.
In addition, our dealership also offers Road Hazard Coverage through our Mercedes-Benz tire center, included on all eligible tires, which means if you get a flat, we'll replace it. New tires are an investment and Road Hazard Coverage can protect that investment by helping to cover the cost to replace a damaged tire.
Tire Repairs & Service In Riverside
It's never been easier to schedule Mercedes-Benz service at our Riverside dealership thanks to our convenient service hours and secure online booking form. Drivers need only to provide some basic information about their ride including what type of service they need as well as the date and time that works best for them, and our online scheduler will respond as soon as possible.
Once you arrive at our authorized Mercedes-Benz service center, our expert service technicians will walk you through all of the quality tire replacement options we stock and offer advice on which tire will best fit your vehicle and driving style.
Regularly scheduled tire maintenance is vital in keeping both your tires in good condition and your Mercedes-Benz vehicles running smoothly for years to come. If you suspect an issue, feel free to contact the Walter's Mercedes-Benz of Riverside team to schedule a service appointment today.
***Restrictions apply. See participating Mercedes-Benz dealers for complete details. Offers only valid on select OEM, OEA, and WIN replacement Bridgestone, Continental, Dunlop, Goodyear, Pirelli, and other select tire brands. Only eligible on Mercedes-Benz vehicles. No cash value. Void where prohibited by law.