Mercedes-Benz S-Class Service Intervals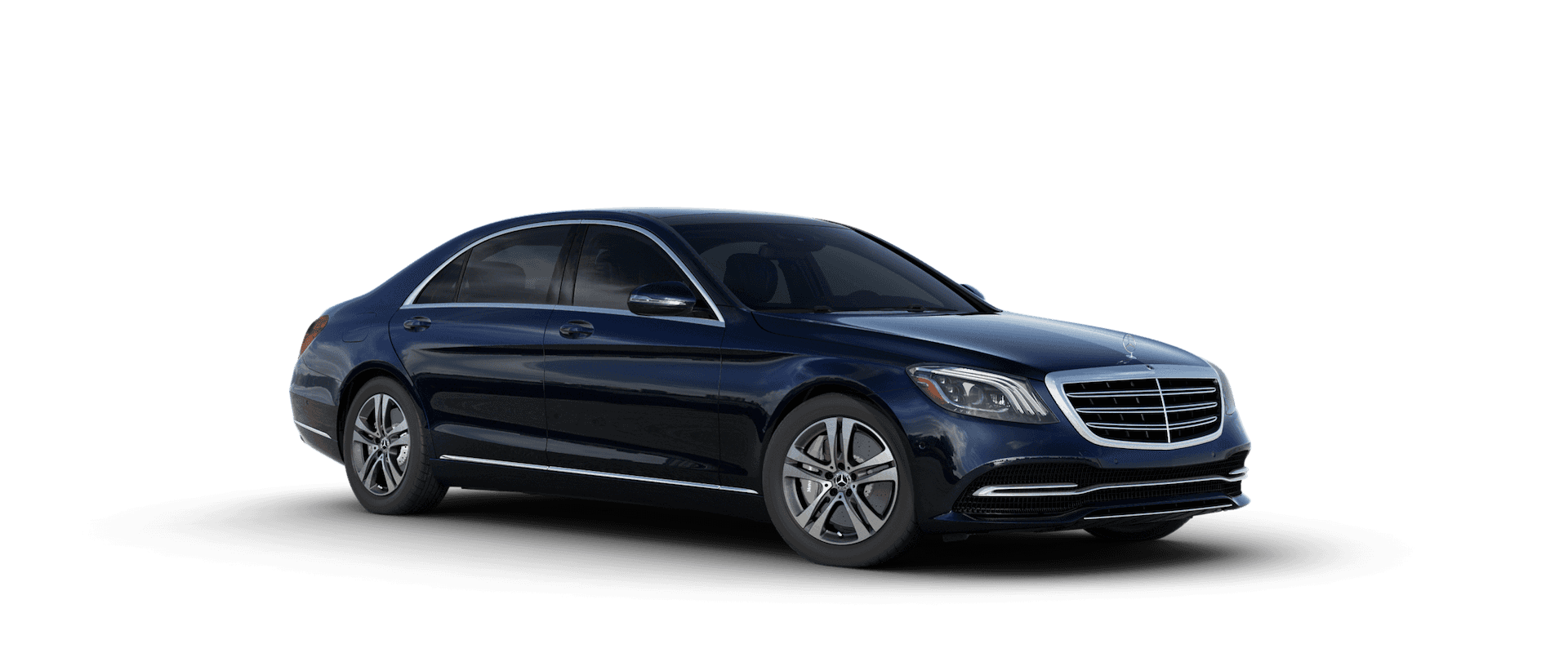 Synthetic motor oil replacement
Every 10,000 miles

Cabin dust/combination filter replacement
Every 20,000 miles

Brake fluid exchange
Every 20,000 miles

Wiper blades set

Every 10,000 miles

Spark plugs replacement

Every 50,000 miles
Engine air filter replacement

Every 50,000 miles
Every 40,000 miles (MY 2009-2014 only)
Transmission oil & filter replacement

Every 60,000 miles (MY 2015 or newer only)
Fuel filter replacement (diesel models)
Every 20,000 miles (MY 2009-2014 only)
Every 50,000 miles (MY 2015 or newer only)

Mercedes-Benz Maintenance Services
Well-known for its performance and prowess on the streets of Riverside, your Mercedes-Benz S-Class luxury sedan is among the most advanced vehicles in the world and, as such, requires routine maintenance to perform its best. Besides affecting performance, regularly scheduled maintenance can also help you avoid unnecessary wear and costly repairs down the line. It can be tough finding time to service your vehicle but Walter's Mercedes-Benz of Riverside is here to help keep your vehicle in tip-top shape for years to come!
When Should I Service My Mercedes-Benz S-Class Luxury Sedan?
Equipped with the latest advancements in technology and safety, the Mercedes-Benz S-Class luxury sedan certainly sets the standard for the luxury car market. As the years and miles pile up, however, certain services are required to keep your vehicle performing just like the day you bought it. That's where our Riverside Mercedes-Benz service center can help! By following the maintenance schedule above and bringing in your S-Class at the service intervals outlined, you can look forward to high-class performance and power for many more miles down the road.
Learn more about our services:
Swing By Our Mercedes-Benz Dealer In Riverside For Unmatched Service
Be sure to visit our Riverside Mercedes-Benz dealership the next time you find your Mercedes-Benz S-Class luxury sedan in need of service. From routine maintenance to more extensive repairs, our team of trained Mercedes-Benz technicians is always here to help!