Mercedes-Benz GLA Service Intervals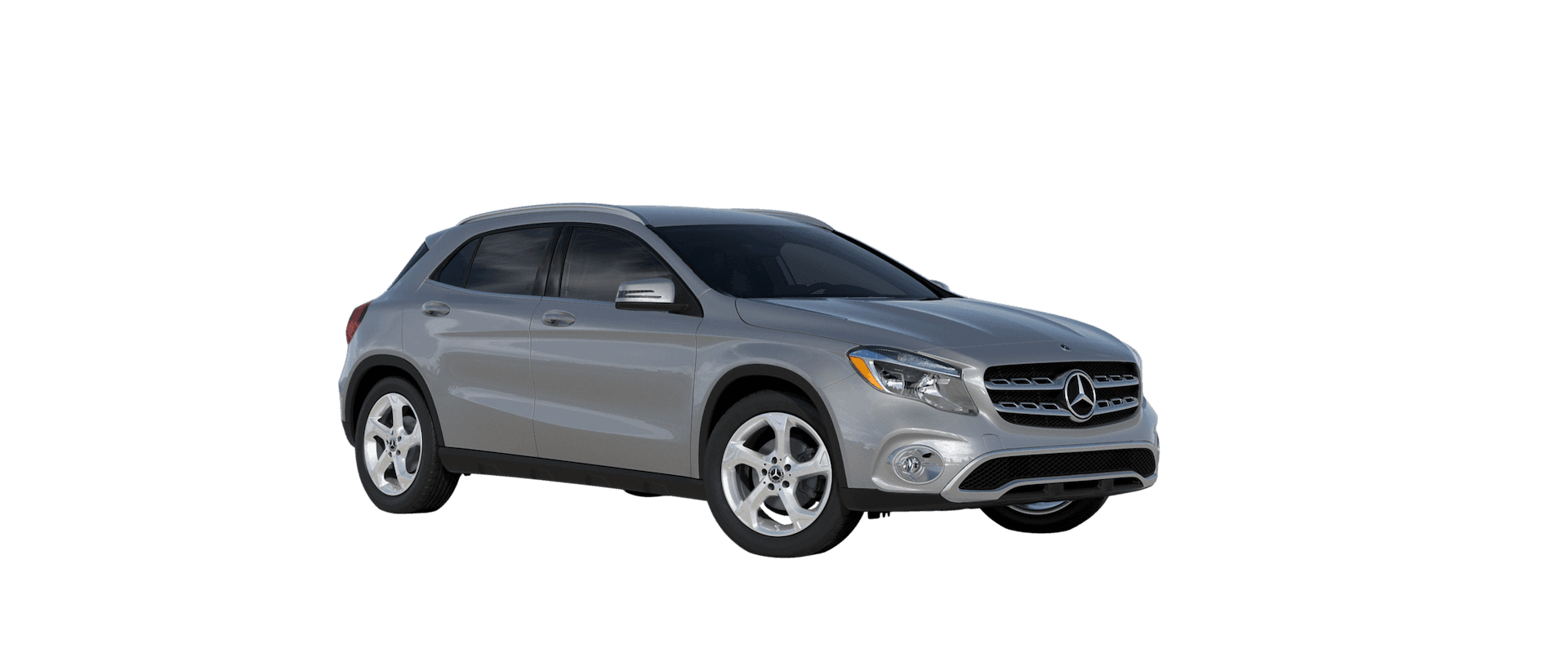 Synthetic motor oil replacement
Every 10,000 miles

Cabin dust/combination filter replacement
Every 20,000 miles

Brake fluid exchange
Every 20,000 miles

Wiper blades set

Every 10,000 miles

Spark plugs replacement

Every 50,000 miles
Engine air filter replacement

Every 50,000 miles
Every 40,000 miles (MY 2009-2014 only)
Transmission oil & filter replacement

Every 60,000 miles (MY 2015 or newer only)
Fuel filter replacement (diesel models)
Every 20,000 miles (MY 2009-2014 only)
Every 50,000 miles (MY 2015 or newer only)

Mercedes-Benz Maintenance Services
Your Mercedes-Benz GLA luxury SUV is an adventurous and stylish vehicle that refuses to settle. To keep it in tip-top shape, however, you'll need to keep up with routine maintenance and services like oil and filter changes. That's where our Riverside Mercedes-Benz service center comes in. Our highly-trained technicians know your Mercedes-Benz model inside and out and are happy to help with any routine maintenance procedures your GLA may need.
How Do I Know When To Service My Mercedes-Benz GLA?
Each vehicle is different but routine maintenance is a crucial part of vehicle ownership. You can help protect your Mercedes-Benz GLA from premature wear and tear by regularly inspecting, repairing, and serving various components at our Riverside dealership. Reference the recommended maintenance schedule above anytime you're unsure of what service your vehicle needs and bring your luxury SUV to Walter's Mercedes-Benz of Riverside to enjoy smooth sailing for many more miles down the road.
Learn more about our services:
Enjoy Unmatched Service At Walter's Mercedes Benz of Riverside
Feel free to contact us online to schedule a service appointment with our team of trained Mercedes-Benz technicians and get the service your Mercedes-Benz GLA deserves.