Mercedes-Benz E-Class Service Intervals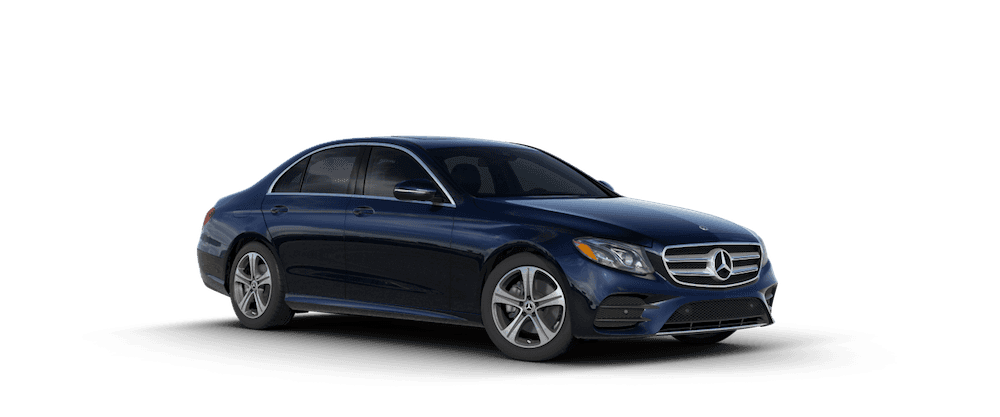 Synthetic motor oil replacement
Every 10,000 miles

Cabin dust/combination filter replacement
Every 20,000 miles

Brake fluid exchange
Every 20,000 miles

Wiper blades set

Every 10,000 miles

Spark plugs replacement

Every 50,000 miles
Engine air filter replacement

Every 50,000 miles
Every 40,000 miles (MY 2009-2014 only)
Transmission oil & filter replacement

Every 60,000 miles (MY 2015 or newer only)
Fuel filter replacement (diesel models)
Every 20,000 miles (MY 2009-2014 only)
Every 50,000 miles (MY 2015 or newer only)

Mercedes-Benz Maintenance Services
With a name like Mercedes-Benz, you know you can always count on your luxury vehicle to deliver a flawless performance each and every time you get behind the wheel. Your ride is designed and built with the highest quality OEM parts but if you want your Mercedes-Benz E-Class to always perform its best on the roads in Riverside, you'll need to keep up with its recommended service intervals. This task is a breeze with the service team at Walter's Mercedes-Benz of Riverside on your side!
When Is the Best Time To Service My Mercedes-Benz E-Class?
Every vehicle is different but routine maintenance is the key to protecting your vehicle and should be a routine procedure. By regularly inspecting, upgrading, and servicing various components, you can help protect your Mercedes-Benz E-Class from premature wear and tear. If you're unsure when to service your ride, simply follow the suggested service schedule above and make your way over to our Mercedes-Benz service center in Riverside when it's time for your vehicle to receive maintenance! Our team of trustworthy technicians will ensure your vehicle will run smoothly for years to come.
Learn more about our services:
Experience Unparalleled Service At Walter's Mercedes-Benz of Riverside
Feel free to contact our team online if you suspect your vehicle may be due for service or simply have questions regarding the particular service intervals for your Mercedes-Benz E-Class model.