Mercedes-Benz A-Class Service Intervals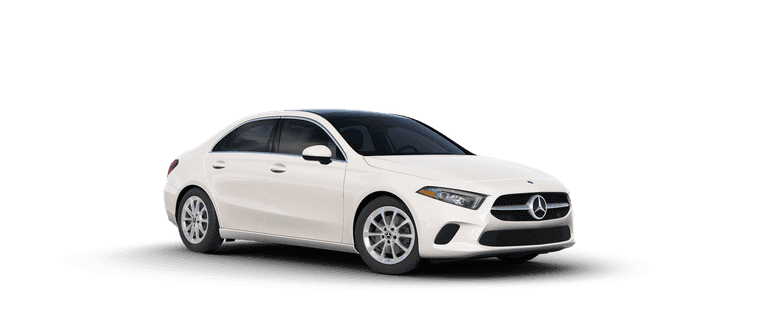 Synthetic motor oil replacement
Every 10,000 miles

Cabin dust/combination filter replacement
Every 20,000 miles

Brake fluid exchange
Every 20,000 miles

Wiper blades set

Every 10,000 miles

Spark plugs replacement

Every 50,000 miles
Engine air filter replacement

Every 50,000 miles
Every 40,000 miles (MY 2009-2014 only)
Transmission oil & filter replacement

Every 60,000 miles (MY 2015 or newer only)
Fuel filter replacement (diesel models)
Every 20,000 miles (MY 2009-2014 only)
Every 50,000 miles (MY 2015 or newer only)

Your Mercedes-Benz A-Class luxury sedan is among the most advanced vehicles in the world and, as such, deserves luxury treatment. Our Riverside Mercedes-Benz service center delivers by providing every resource available to optimize your vehicle's performance and ensure it drives the way it did when you first hit the open road. Whether you're in need of minor repairs like oil and filter changes or require more extensive services, our highly-trained service team has you covered!
How Often Should I Service My Mercedes-Benz A-Class?
Remembering to wash and detail your ride is easy, but internal problems can often be overlooked. Your vehicle doesn't always give warning signs before something goes wrong, but Riverside drivers can stay ahead of the game by following the recommended routine maintenance schedule above for their Mercedes-Benz A-Class model. When it's time for your luxury ride to receive service, simply reach out to our Mercedes-Benz technicians to receive the quality service you and your vehicle deserve!
Learn more about our services:
Keep Your Ride Running Like New With Help From Our Riverside Mercedes-Benz Dealer
The next time you find your Mercedes-Benz A-Class luxury sedan in need of service, consider visiting our Riverside Mercedes-Benz dealership. From jobs big or small, our team of trained Mercedes-Benz technicians are always here to help!