What's New in the EQS?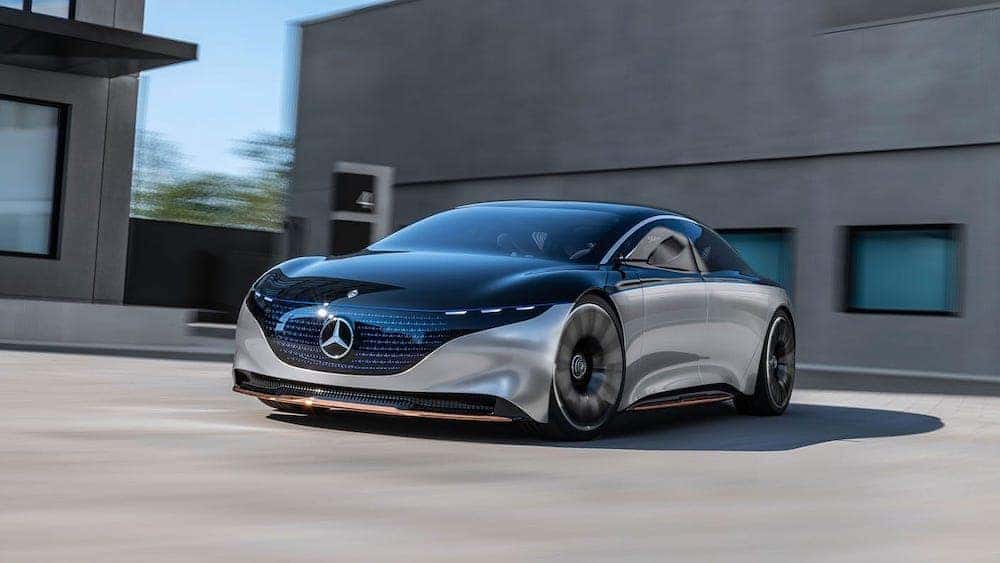 From what was once a vision is now a reality, the all-new EQS leaps the future. As a brand new model to the Mercedes-Benz brand, the new EQS embellishes innovative performance features and futuristic design cues. Get excited about this upcoming luxury model, as it has already begun navigating ahead of the current.
Shop New Mercedes-Benz Inventory
Electric Vehicles in the Most Luxurious Form
As the new EQS begins its quest to innovate, the journey starts with being a dual all-electric motor delivering 469 horsepower, 560 lb-ft of torque, and reaching 60 MPH in less than 4.5 seconds.
At the center of it all is a 100 kWh battery that recharges to 80% with just 20 minutes of high-power DC Fast Charging. With this premium battery and all-electric system, the new EQS reaches up to an estimated range of 435 miles. Rethinking new ways to enhance your every driving experience, the luxury electric sedan takes your adventures to new heights.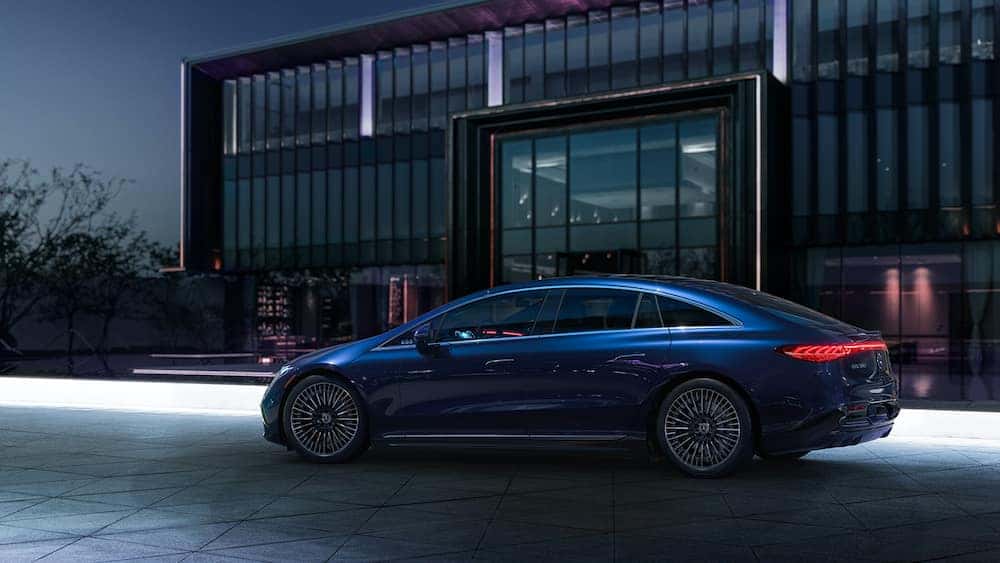 Progressive Design Leads the New Generation Luxury Sedan
The new EQS makes pioneering statements with its architectural elegance and continuous push for innovation from the ground up. Streamlining a silhouette matched by its performance, the EQS is stunning with stretched contours and "one bow" proportion.
The new EQS exudes an affluent nature as luxury yachts are the inspiration for its interior design. Featuring premium quality materials such as native maple trim from responsibly managed German forests, DINAMICA microfiber in crystal white sourced from recycled bottles, and a roof liner developed from recycled ocean plastic.
Extra Design Highlights
DIGITAL LIGHT headlamps use two holographic lens modules to generate an almost unlimited number of light variations
All-digital front grille
CONNECTED LIGHT interior lighting system, providing both atmosphere and information
Luxury interior developed from recycled materials
Learn More About the New EQS in Riverside
Make sure to stay up to date about the all-new EQS from our Mercedes-Benz dealership serving Riverside.
If you have questions or would like more information, please do not hesitate to contact our team at Walter's Mercedes-Benz of Riverside. Serving the areas near Moreno Valley, San Bernardino, and Corona, we are more excited to hear from you!