What Is Mercedes-Benz PRESAFE® Technology?
What is Mercedes-Benz PRESAFE®
Mercedes-Benz PRESAFE® is an exclusive collision-sensing system that will notify you if a collision could be imminent and helps prepare you for the moments leading up to impact. By using a complex network of sensors, the PRESAFE® system can detect certain actions and help protect you in the event of a collision. Learn more about Mercedes-Benz PRESAFE® technology here, then visit our Mercedes-Benz dealership in Riverside, CA, to test-drive a new Mercedes-Benz that's equipped with PRESAFE® technology.
What Does Mercedes-Benz PRESAFE® Do?
Mercedes-Benz PRESAFE® continuously monitors your vehicle and will prepare you if a collision is about to occur. It also uses several sensors to detect road conditions, such as extreme skidding, and will prepare you for potential impact. The PRESAFE® system will adjust front seat head restraints for improved support, tighten front seatbelts, and will close windows and sunroof to help better keep you safe in the event of an accident.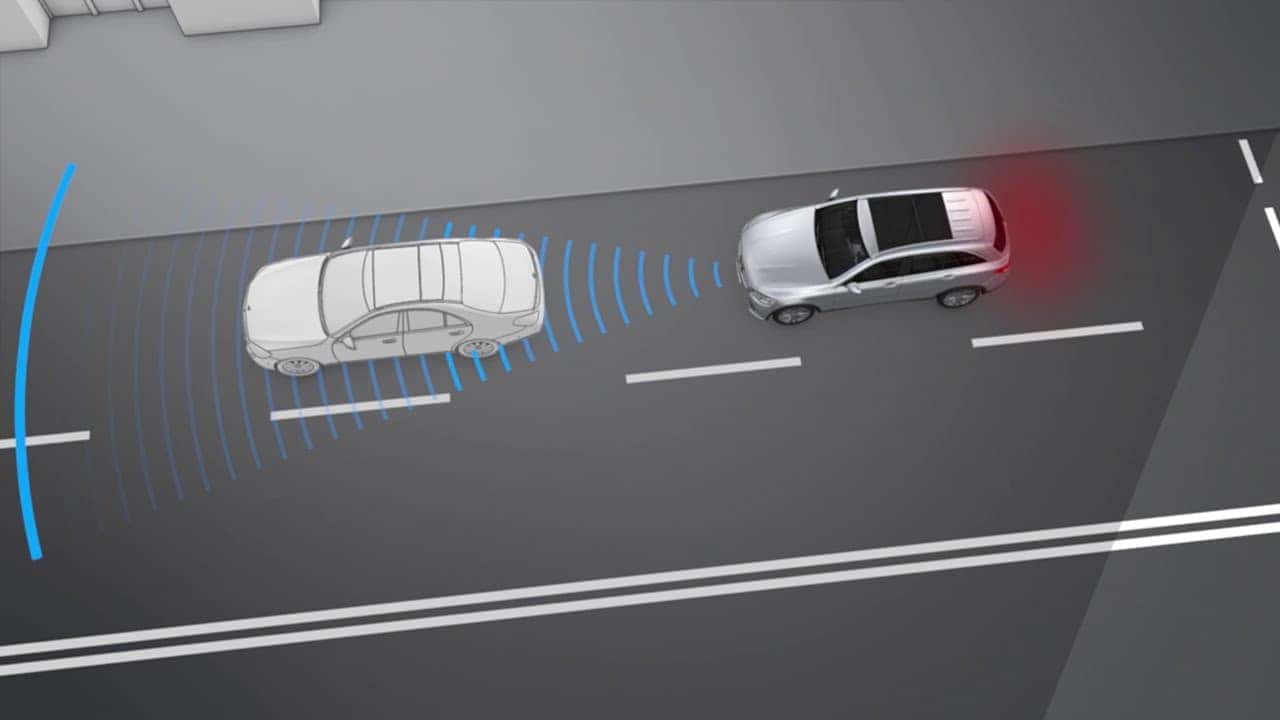 What Mercedes-Benz Models Have PRESAFE®?
There are plenty of vehicles within each Mercedes-Benz class that offer Mercedes-Benz PRESAFE® technology. Some of the Mercedes-Benz models that offer Mercedes-Benz PRESAFE® as an available feature include:
Mercedes Benz C-Class
Mercedes-Benz E-Class
Mercedes-Benz S-Class
Mercedes-Benz CLS
Mercedes-Benz GLC
Mercedes-Benz GLE
Mercedes-Benz GLS