Mercedes-Benz Air Conditioning Recharge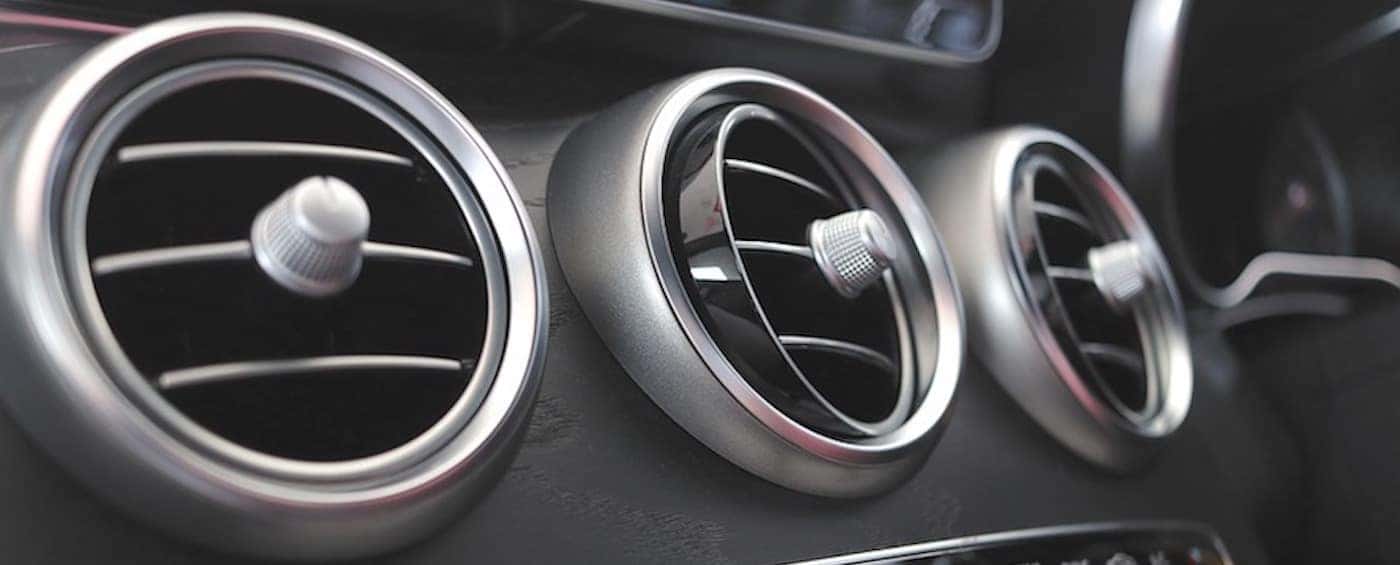 With Summer rapidly approaching, the last thing you want to worry about is your vehicle's air conditioning system not working. That lack of cool air can lead to an uncomfortable and sticky ride, but the team at Walter's Mercedes-Benz of Riverside is here to help you keep cool with quality Mercedes-Benz air conditioning service and repair!
What Is An A/C Recharge And What Is Included In This Service?
If your luxury vehicle's air conditioning system isn't performing as well as it should, then it may be time for an A/C recharge. Here at Mercedes-Benz of Riverside, an A/C recharge entails flushing the system of old fluids and restarting the air conditioning system with fresh refrigerant. This allows the system to circulate cold air again! During this service, our technicians will also inspect your vehicle's air conditioning system's pressure levels as well as temperature control to ensure everything is working properly.
How Often Should My Mercedes-Benz A/C System Be Recharged?
When it comes to service, each Mercedes-Benz vehicle is different. There is no exact timeframe at which to recharge your Mercedes-Benz air conditioning system, and some lucky drivers may never need to service their A/C system! If you do require service, the team of experts at our Mercedes-Benz service center in Riverside recommends scheduling a service appointment as soon as you notice a decrease in performance. Our staff of knowledgeable technicians can inspect your luxury vehicle and perform an air conditioning recharge to get your ride back in optimal condition fast!
What Are Some Signs You Need To Service Your Mercedes-Benz Air Conditioning System?
It can be tough to know when your air conditioning system requires service, but the professionals at Walter's Mercedes-Benz of Riverside recommend keeping an eye out for the following signs:
Loss In Cooling Capability: A noticeable loss in the overall cooling capabilities of your air conditioning system is by far the most obvious sign that your Mercedes-Benz vehicle needs to be recharged. This is often the result of a drop in refrigerant levels.
A/C Clutch Fails to Engage: Drivers should be able to hear a clicking sound of the A/C clutch engaging when they crank their air conditioning to maximum coldness. If the pressure level of the system drops too low, however, the A/C clutch will not engage and will prevent the system from circulating cold air.
Visible Leaks: Have you noticed a greasy film on any of the A/C components or fittings? This could indicate a refrigerate leak and is a serious sign that your Mercedes-Benz vehicle needs A/C service! Be sure to schedule service right away as the refrigerant can continue to leak until the A/C system no longer functions.
Schedule Air Conditioning Service at Our Riverside Mercedes-Benz Dealership
Ready to beat the heat this Summer? Contact the team of experts at Walter's Mercedes-Benz of Riverside today to have your Mercedes-Benz vehicle's air conditioning system recharged and serviced!