Inland Empire EV Charging Stations For Mercedes-Benz Drivers
If you've finally decided to go get plugged in to a new way to drive, then you've got plenty of EV charging stations in the Inland Empire for your Mercedes-Benz B-Class and other electric vehicles. One of the main issues many people had in the past with electric vehicles was that there weren't enough places to charge them outside of your own residence. That is changing and California is one of the states that offers more options each year.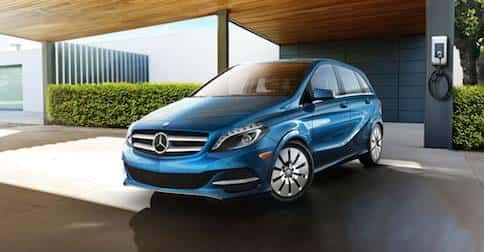 Charging Your Drive
Our Mercedes-Benz dealer in the Inland Empire also sells the smart electric coupe, which is why we wanted to share some the places you can charge your EV when you're on the go. There are six different locations right in Riverside where, Walter's Mercedes-Benz of Riverside is located, including stations at the Metrolink, the public parking lot on 12th St, and Inland Empire Foods on Wilson St. The Moreno Valley mall has a charging station, and Temecula also has one downtown. There's also at least one charging station in Perris, Palm Springs, Palm Desert, Norco, Lake Elsinore, Hemet, Corona, Canyon Lake, and Cabazon.
With this many charging stations in our area, there's more reasons than ever to check out the Mercedes-Benz B-Class or electric smart coupe. The B-Class offers exquisite styling in an EV that's also fun to drive. It can go up to 87 miles on one charge, which is plenty for daily driving in most situations. It can generate 251 lb-ft of torque from its electric engine and get you from 0 to 60 in just 7.9 seconds.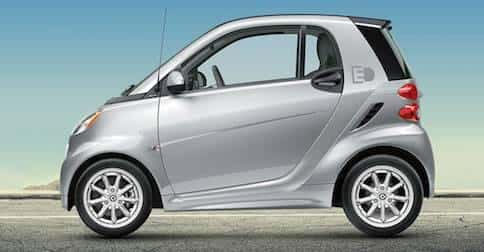 The smart electric coupe is a great vehicle for city drivers looking for a unique, nimble vehicle to zip around the city in. If you want a vehicle that helps you also avoid gas stations, then this is a great option with 107 MPGe from a Lithium-ion battery and a single-gear transmission that serves up instant torque and acceleration.
Contact Walter's Mercedes-Benz of Riverside to learn about the electric vehicles that we have for sale. Get started by giving us a call.
View Electric Vehicle Inventory