Best All-Wheel Drive Sedans At Mercedes-Benz Dealer Serving Orange County
With more and more sedans offering all-wheel drive (AWD) as an option, it can be difficult to determine which ones are worth the extra cost of this feature. Not every AWD system is created equally, which is why U.S. News & World Report decided to evaluate some of the most popular models to see which ones truly deliver.
Two models that made the top 10 of this test happen to be sedans that you can buy at Walter's Mercedes-Benz of Riverside. First off, all-wheel drive is when power is sent through all four wheels to improve control and handling, especially during adverse weather conditions. Here are the two of the best AWD sedans available today.
2017 Mercedes-Benz E-Class Sedan
This sedan is built with luxury and balance in mind, which is what makes it such a great car to get with all-wheel drive. The new E-Class Sedan at our Mercedes-Benz dealer serving Orange County boasts a new 2.0L turbocharged four-cylinder engine and nine-speed automatic transmission. It's got plenty of horsepower and torque, which is why adding the road-gripping confidence of 4MATIC® all-wheel drive is such a tantalizing option. It's still one of the more affordable luxury sedans, and you get the power delivered to the wheels that need it most for supreme control.
2017 Mercedes-Benz S-Class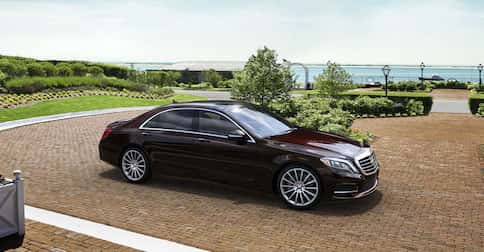 If you want an AWD sedan that also delivers the utmost luxury and elegance on the road, then you should check out the 2017 Mercedes-Benz S-Class at our dealer serving Orange County. Direct Injection biturbo V8 engines can churn out quite a bit of power, so having 4MATIC® will give you that control you want on the winding back roads and hectic highways that are found around Southern California. You also won't feel the all those bumps or be bombarded by the obnoxious sounds of the road if you choose this opulent luxury sedan with all-wheel drive.
Contact Walter's Mercedes-Benz of Riverside today if you'd like to test drive a sedan with all-wheel drive. To get started, give us a call.
View Inventory