Power and Precision
The precise handling and comfort is due in large part to the lightweight AIRMATIC® suspension and the road-gripping 4MATIC® all-wheel drive. What separates this luxury sedan at our Riverside Mercedes-Benz dealer from the pack, is the options you have when it comes to a power source. There is everything from an eco-conscious biturbo V6 paired with a plug-in electric motor up to a pair of superlative V12 engines that produce unimaginative power. Your drive will never be the same.
An Intimate Experience
The cabin of the 2016 Mercedes-Benz S-Class, which Orange County drivers can see at Walter's Mercedes-Benz of Riverside, is an ode to true handcraftsmanship. A spacious interior is warmly lit with nearly 300 LED lights in seven different hues that set the tone for your passengers who can stretch out and enjoy the supple, heated leather seats that are capable of offering a hot stone massage. They'll also enjoy the double-filtered, ionized air that's infused with innovative aromatherapy.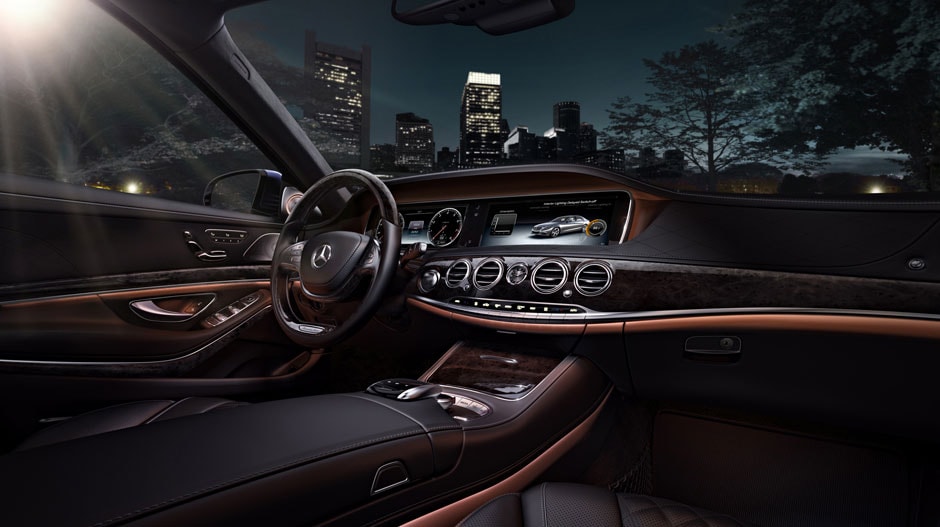 Road Presence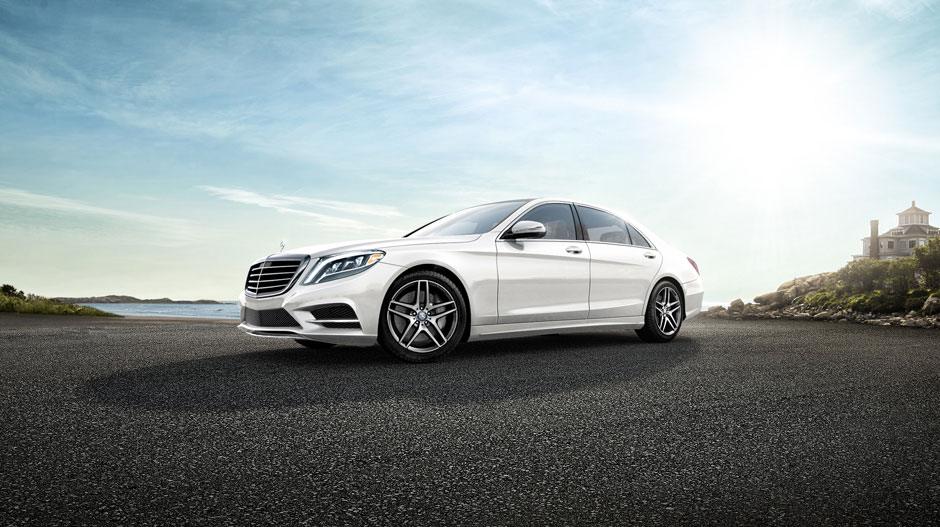 It may be instantly recognizable, but the new Mercedes-Benz S-Class is far from ordinary. It is powerful in shape and design, yet lithe at the same time as it cuts through the wind with ease. The commanding front end has an elegant feeling with powerful headlamps that illuminate your path on the darkest nights. There's no doubt that you'll garner some envious stares from passersby as they get a glimpse of a work of art in motion.
Technology
Amenities surround drivers in the new Mercedes-Benz S-Class, and that includes innovative infotainment features. Dual 12.3-inch high-resolution screens provide crisp images through lifelike animated displays of your driving systems, vehicle settings, entertainment, and navigation. A console-mounted touch pad makes the advanced COMAND® system more intuitive than ever. For audiophiles, there are two different Burmester® sound systems that deliver lush surround sound or a High-End 3D system for those looking for a one-of-a-kind music experience.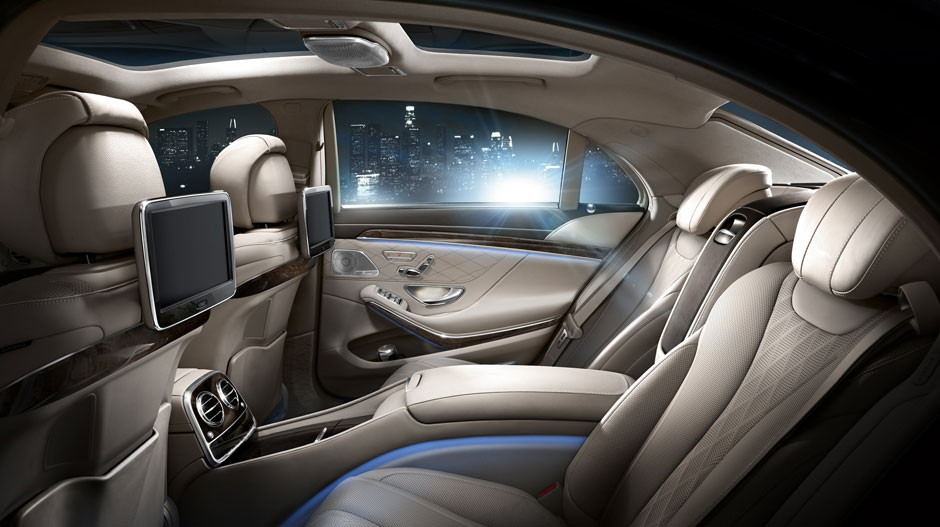 Safety
The S-Class has always strived to set the safety standards with innovative protection systems, and that is why the 2016 model offers the innovative Intelligent Drive. It surveys your surroundings 360 degrees to identify hazards, and can even detect animals or pedestrians in your path in low light situations. There are optional features that can assist you with emergency braking or even stop autonomously to keep you out of a serious accident.
Schedule a test-drive at Walter's Mercedes-Benz of Riverside or give us a call today to learn more at (888) 294-6772.
*Bluetooth® is a registered trademark of Bluetooth® SIG, Inc.