Adventure Awaits
There's no reason not to get out and explore what waits beyond the city limits in this impressive SUV. The new G-Class brings Orange County area drivers plenty of capability through a lighter and more efficient engine, which delivers more power than ever before. The 4.0L biturbo V8 churns out 416-hp and 450 lb-ft of torque, while permanent all-wheel drive continuously sends power to all four wheels and distributes the torque to whichever wheel can use it best. When the pavement ends, three sequentially lockable differentials are at your disposal to help you stay under control.
Handcrafted Luxury
The dashboard is fresh, yet classic and that's an ode to the dedication that goes into constructing the interior of the new G-Class that you'll find at our Riverside Mercedes-Benz dealer. Enveloping leather seats provide the perfect vantage point for any adventure while copious amounts of legroom await each passenger. The cargo area opens wide so you have plenty of room for any gear you may need. No matter where your day takes you, you're sure to arrive in comfort.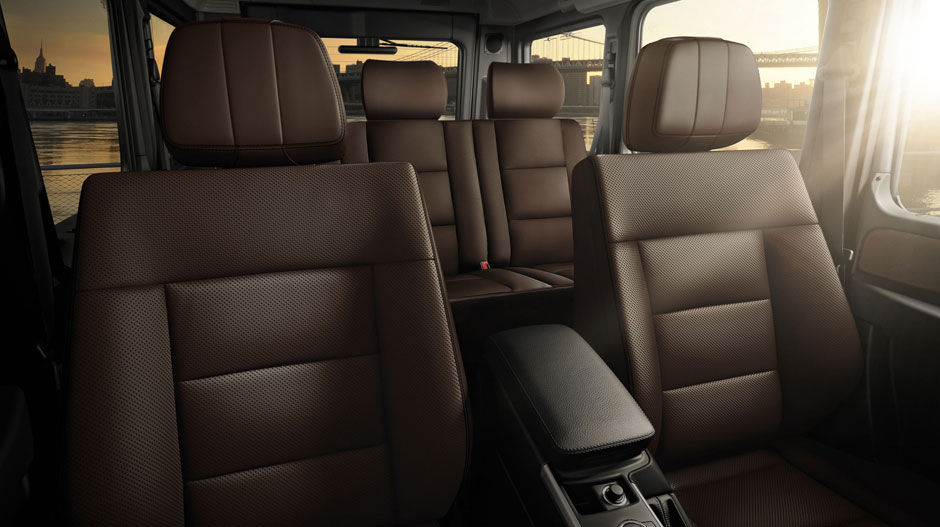 The Living Legend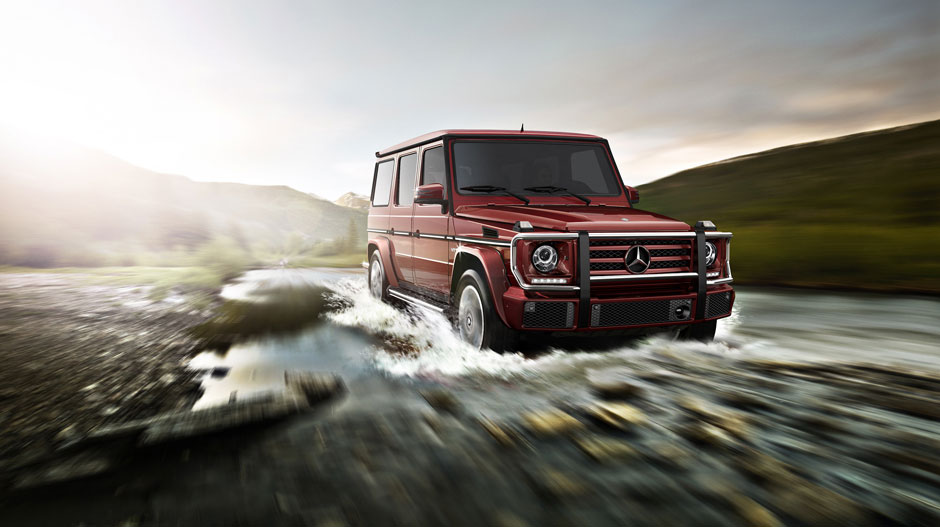 There are few vehicles that can appear timeless and modern at the same time, but that's why there aren't many vehicles like the Mercedes-Benz G-Class SUV. The upright design gives it a confident and angular approach that draws attention from every angle. The advanced lighting system guides you on the darkest nights and delivers scintillating style at the same time. Underneath the elegant design is a sturdy ladder frame and galvanized steel body that are solidly built and put together by hand.
Technology
Not only will you cruise the roads of Orange County in style in the new Mercedes-Benz G-Class, you'll have a world of music, navigation, and more at your fingertips. Bluetooth® lets you take care of business on your phone or listen to music without ever taking your hands off the steering wheel. An elegant central controller and color display help you find your way and utilize the bounty of technology at your disposal with ease. There's even an available rear seat entertainment package that keeps the little ones in the back happy.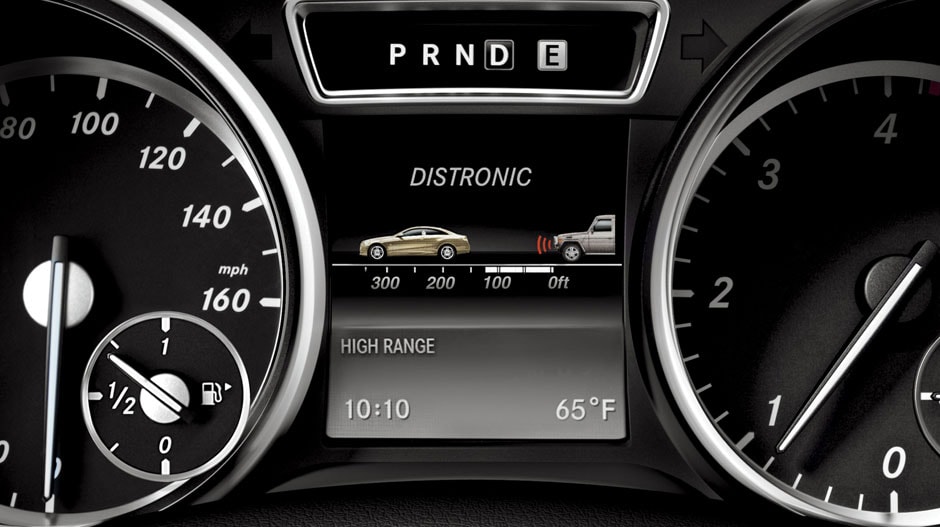 Safety
This handcrafted SUV is built to last and it's also constructed with your best interests in mind. Features like DISTRONIC PLUS® allow you to safely use cruise control, and that's just one of the impressive accident avoidance features that are available. You get a better idea of what is around you on the crowded roads of Riverside in this Mercedes-Benz SUV that also offers Blind Spot Assist, a rearview camera, and PARKTRONIC®. You can drive with confidence knowing that the G-Class is keeping an eye out for any trouble on the road.
Schedule a test-drive in this stunning new SUV today. For more information, call Walter's Mercedes-Benz of Riverside at (888) 294-6772.
*Bluetooth® is a registered trademark of Bluetooth® SIG, Inc.