Mercedes-Benz Sprinter Dealer Serving Ontario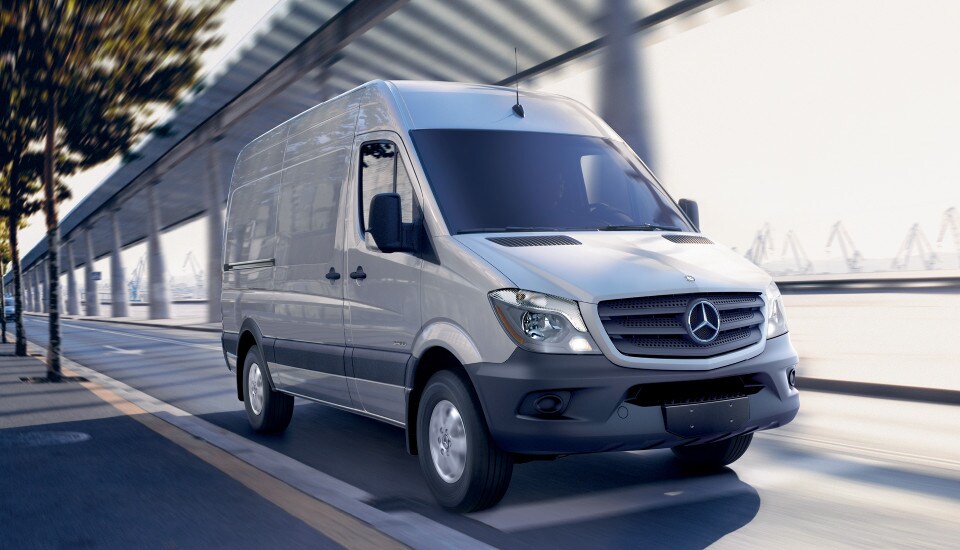 When it's time to go to work, there are few better utility and service vehicles than the Mercedes-Benz Sprinter vans near Ontario that you will find at Walter's Mercedes-Benz of Riverside. Built with function and versatility in mind, these stylish vans help make your workday easier with advanced technology and the precise engineering for which Mercedes-Benz is known for around the world.
The showroom at Walter's Mercedes-Benz of Riverside can show you the range of the new Sprinter van lineup. Whether you need a van built for deliveries, trade work, or for moving passengers comfortably, there's a model that will fit your needs. You can be sure each Mercedes-Benz Sprinter van is built to last and offer you supreme comfort and helpful technology for those long days behind the wheel. If you can't find the Sprinter van you need here, our CarFinder tool will help you locate it and get it to our dealership.
Moving Your Business Forward
Take the time to browse the impressive selection of new passenger and cargo vans at our Mercedes-Benz Sprinter dealer serving Ontario. You'll be amazed at the capability of these impressive work vehicles. The Mercedes-Benz Metris is the perfect cargo van for the city. It's nimble, efficient, and still capable of loading up to make sure everything gets there on time.
Our team of experienced financing experts help you take home the van your business really needs. They work with a broad network of lenders so you can get a financing plan that fits into your business plan. Whether you need one van or a whole fleet, Walter's Mercedes-Benz of Riverside is the place to be. The financing options available to you here help you find great value in a new or used Mercedes-Benz Sprinter vehicle. The Sprinter van comes in cargo, crew, and passenger layouts so you can get a work vehicle that fits your business's needs.
Ontario Mercedes-Benz Sprinter Dealer That Provides Great Service
Ontario business owners know that a vehicle that spends as much time on the road as a Mercedes-Benz Sprinter van requires regular routine maintenance from the beginning. The team at Walter's Mercedes-Benz of Riverside is trained to maintain these vehicles and only use genuine OEM parts from our certified Mercedes-Benz parts center. Our skilled technicians are ready to give your fleet of vehicles the time and attention necessary to keep them on the road.
That includes in-depth auto repairs like tire rotations, brake service, and other necessary work that will ensure that you can keep your business running smoothly day in and day out with your reliable and efficient Mercedes-Benz Sprinter van.
So if you are in need of a versatile vehicle for your business, a Mercedes-Benz Sprinter or Metris van might be the key to success for you. You can test-drive one at our dealer serving Ontario where our knowledgeable team can answer any questions you may have. For more information on available vehicles and services at Walter's Mercedes-Benz of Riverside, please contact us today at 888-294-6772 today!